City-Loops is a modular urban exhibition project by Gunther Schumann.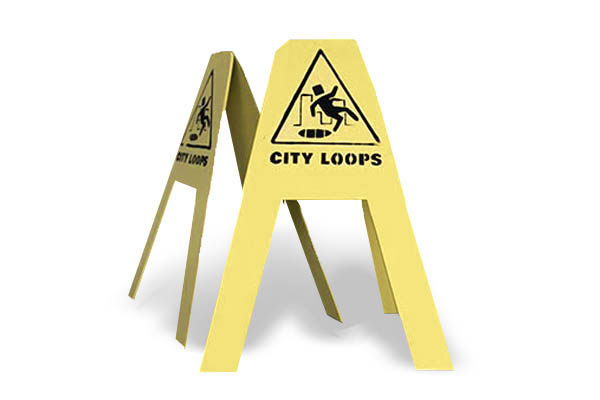 Introduction
City-Loops is an urban exhibition project that can be modified like a construction kit. The central idea is to bring art to unusual and abandoned places and thereby make it accessible to a broad public audience.
These so called Non-Places are mostly inhospitable areas such as waiting rooms, intersections or parking lots that are usually not being used for artistic purposes.

This project has been created in course of a master project at HAW – University of Applied Sciences Hamburg.

Previous exhibitions:
2021: Künstlerhaus 188, Halle, Kunstkiosk Herr Fleischer e.V. Halle
2020: Mundsburg Hamburg, Rosarium Sangerhausen, iBug Zwickau, Lindenow Leipzig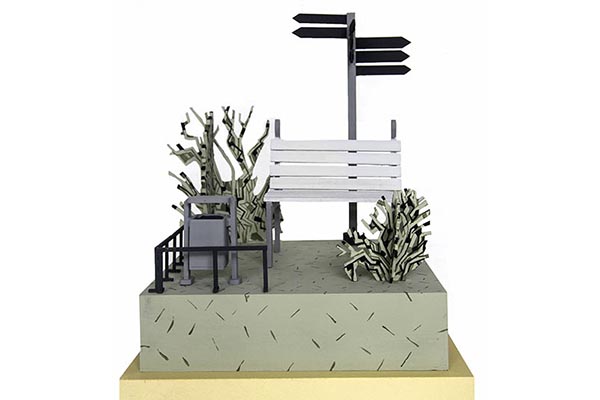 City in Fragments
The paintings and sculptures of City-Loops resemble a geometrical grid and deal with subjects of social coexistence in a metropolis. Several fictious scenes and procedures are being depicted that intersect and connect like puzzle pieces. They represent larger political and social correlations.

Not all of the motives are realistic portraits of cityscapes. City-Loops aims at creating associative spaces to spark viewer's own thoughts and narratives.

Every fragment contains its very own secret.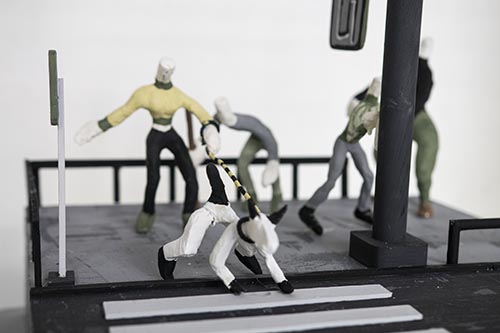 Personal Motivation
Between 2018 – 2020 Gunther Schumann lived in Hamburg. Subjects such as social isolation and lack of available creative space have dominated his experience. City-Loops is the artistic confrontation with these issues. However, the issues at hand do not only apply to Hamburg. More so, this project intends to evoke questions in a broader urban context:
– How do we want to live together in cities in the future?
– To what extend do we shape our living environment and to what extent does our living environment shape us?
City-Loops is very time and resource intensive. Please help to make it accessible to other people:
– Follow City-Loops on Instagram

– Recommend City-Loops to prospective exhibition places

I hope that you enjoy City-Loops. Should you have concerns or questions of any kind, please do not hesitate to contact me.
Contact E-Mail
Donate for City-Loops